The 12th Asia Smart City Conference(ASCC)
The 12th ASCC will take place in 2023!
Date
November 14th, 2023(Tue) and 15th (Wed) : main session and thematic sessions
November 13th, 2023 (Mon): site visit tour for invited cities from overseas
Venue
Pacifico Yokohama North (1-1-2 Minatomirai, Nishi-ku, Yokohama)
Organiser
City of Yokohama
Format
Hybrid (in-person and online)
Details
How to participate
Registration site will open in early October.
※Please access this page to go to the registration site.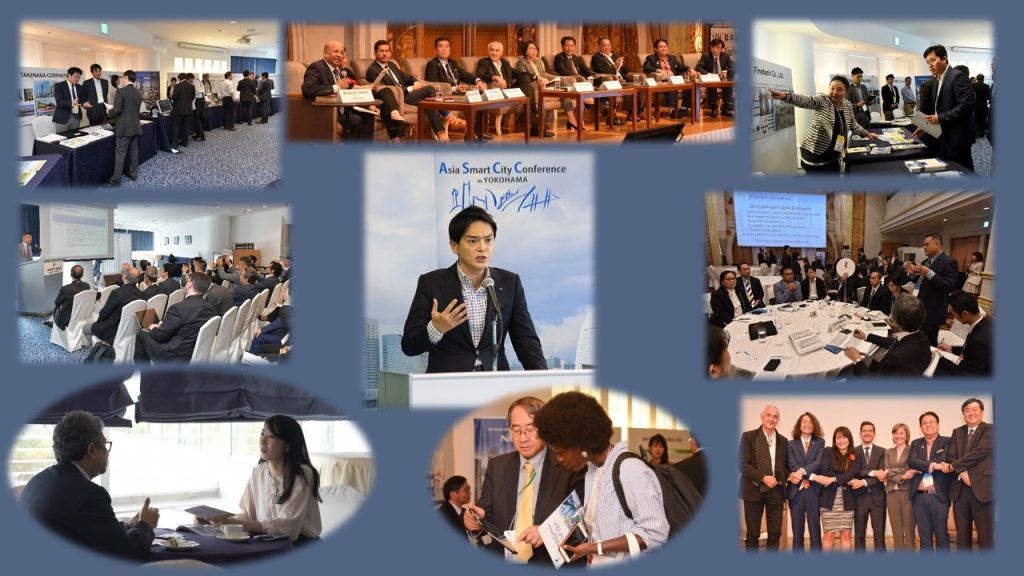 The Asia Smart City Conference (hereinafter referred to as "ASCC") is an international conference that brings together representatives from Asian cities, national governments, international organizations, academic institutions, and private companies, aiming to discuss on the realization of a sustainable city where economic growth and a favorable urban environment are compatible.
At this conference, representatives from cities will share their vision for growth as well as their current challenges and needs; private companies and academic institutions will propose innovative solutions; international organizations will offer programs to support efforts by cities and private companies; and various knowledge from around the world will be shared. Furthermore, we offer an occasion for participants to find new business opportunities.
This time, for the first time in almost four years, the meeting will be held face-to-face. More information on how to participate in the conference and details of the conference content will be updated on this webpage in the future.
Please click here to see the previous ASCC.
Y-SHIP Convention 2023
The 12th Asia Smart City Conference will be held as part of the Y-SHIP Convention 2023.
The Y-SHIP Convention 2023, is an event where diverse range of people and ideas, including domestic and international companies, come together under the themes of GX, Circular Economy, and Mobility, and where open innovation is fostered.
<Details of the Y-SHIP Convention 2023>
Date
November 13th, 2023 (Monday) to November 15th, 2023 (Wednesday)
※On the 13th, only the city tour for invited cities from overseas will be held.
Venue
Pacifico Yokohama North (1-1-2 Minatomirai, Nishi-ku, Yokohama)
Organizer
City of Yokohama
Format
Hybrid (in-person and online)
Website