Wastewater Treatment
Installation of Wastewater Treatment Systems
Urban Solution Map of Yokohama based Technologies (Wastewater Treatment)
Urban Issues
In many cities in emerging economies, wastewater system are yet to be provided adequately. Hence private companies such as hotels, shopping malls and factories have but to deal with wastewater with their own individual facilities, yet these facilities tend to be old and do not meet adequate standards. As a result, the wastewater is often discharged directly into rivers from these obsolete facilities. Proper sludge treatment from these facilities is another urgent issue which needs immediate attention.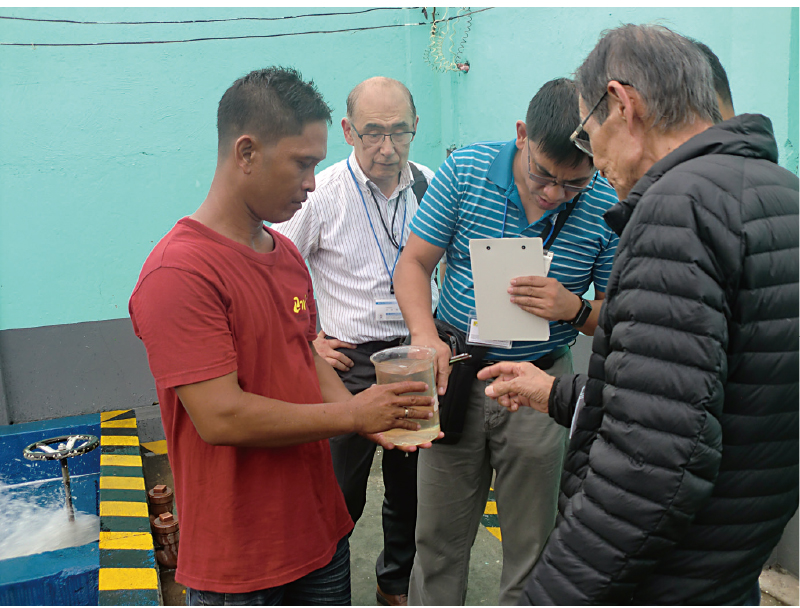 Domestic Wastewater Treatment System
These cities need affordable, efficient, compact domestic wastewater treatment systems with water quality data collection and analysis. Industrial parks are also keen to install an efficient and comprehensive industrial wastewater treatment system.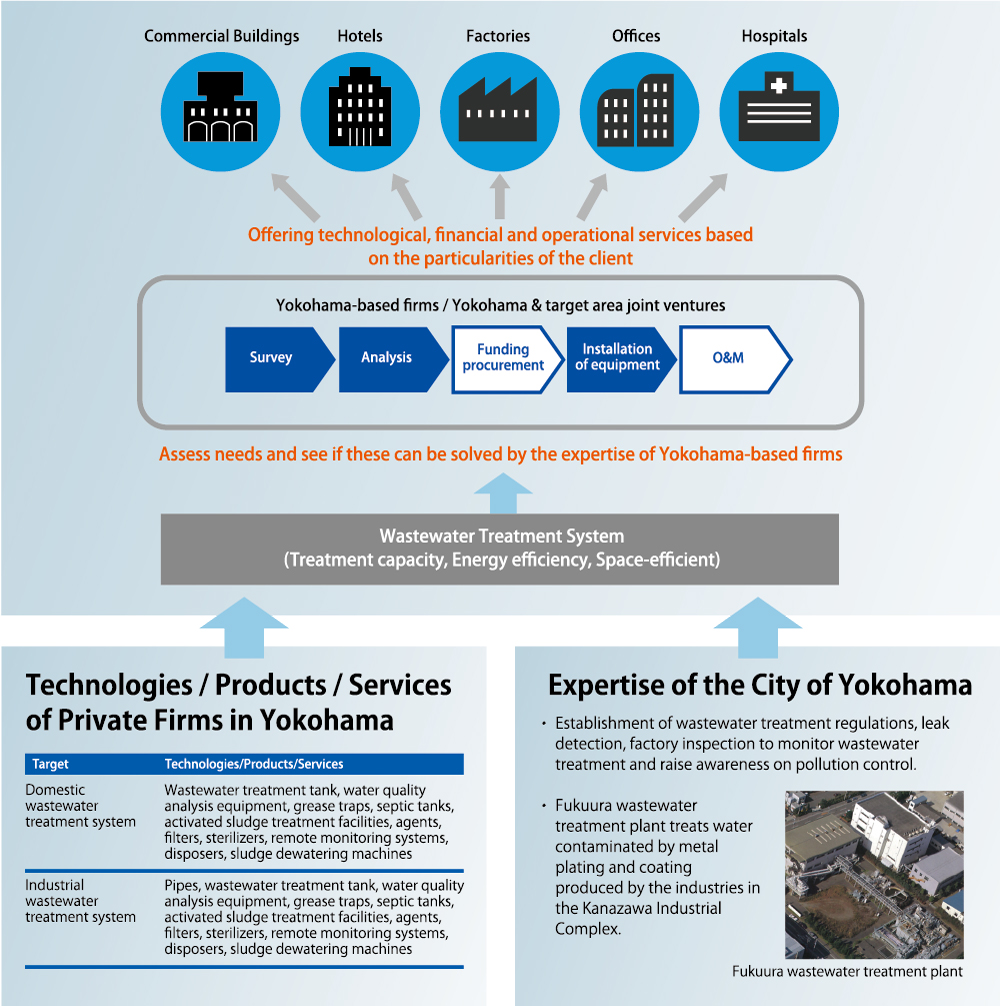 Concept for Wastewater Treatment <Transition to sustainable wastewater management>
Urban Issues and Proposed Solutions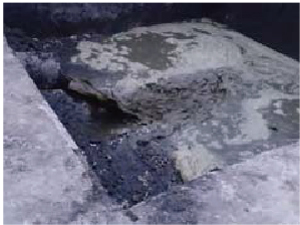 The septic tank is commonly used as a means of wastewater treatment in Southeast Asia. If not properly managed many urban issues could arise from this system: illegal dumping of sewage sludge after extraction, contamination of underground water due to infiltration of wastewater from tanks, or contamination of sea or river water due to incomplete treatment.
The City, in collaboration with its private sector, is cooperating internationally to introduce appropriate sewage treatment facilities and to install appropriate management system for extracted septage.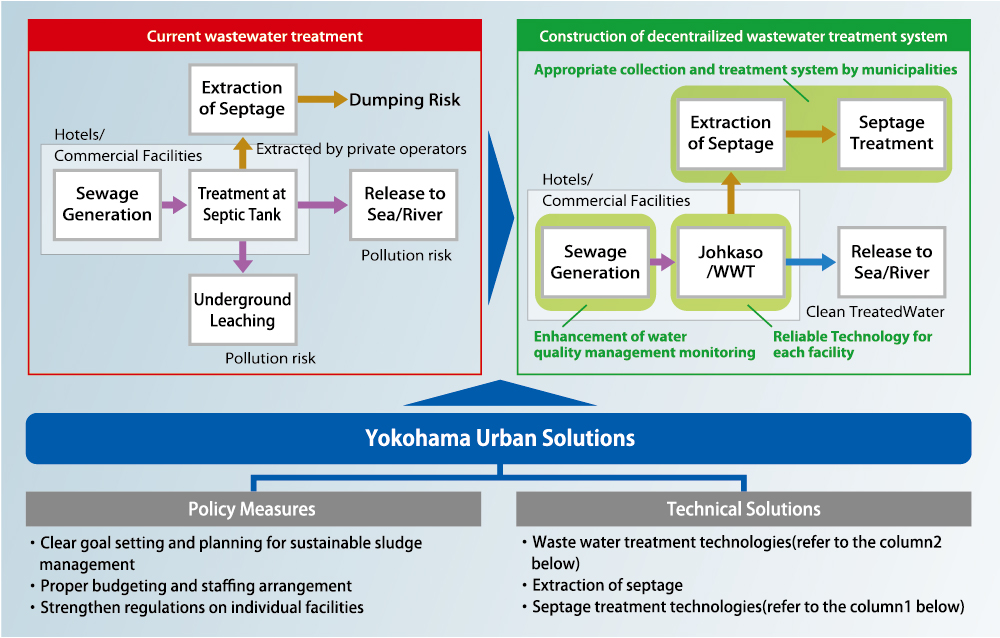 Case
(1) Introduction of Dewatering Equipment for Septage Management in Cebu city, Philippines
Amcon, INC. (based in Yokohama) conducted a JICA pilot survey for disseminating SME's technologies for applicability of dewatering equipment for septage management. This sludge dewatering equipment is easy to operate and has reduced the water and power usage for local sludge treatment. This contributed to the establishment of ordinances concerning septage management in Cebu City, and the cities of Tarlac and Baguio have introduced the dewatering equipment to their sewage and septage treatment plants.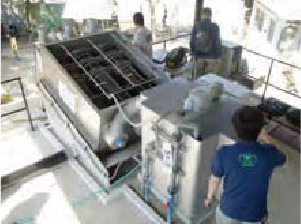 (2) Technology for Waste Water Management in Cagayan de Oro, Philippines
Hinode Sangyo Co., Ltd (based in Yokohama), in collaboration with the City of Yokohama, is undertaking a feasibility study (JICA project) on a microbe dispersal treatment system. This project aims at achieving local assembly and manufacturing of the system as well as local development and production of the microbial agent. By introducing wastewater treatment facilities in large installations such as hotels, markets and factories, the project aims at improving the environment as well as public awareness on sanitation.