Disaster Prevention and Mitigation
Creating a Resilient City Through Disaster Prevention/Reduction
Urban Issues
Although natural disasters caused by climate change are getting worse in many cities in emerging economies, development and maintenance of disaster prevention systems remain inadequate. Comprehensive disaster prevention plans and systems are essential for resiliency.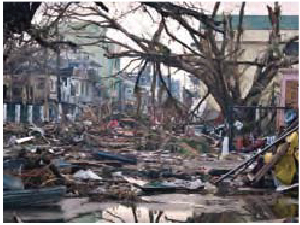 Introduction of Disaster Prevention Plan and System
Japan has experienced and handled many natural disasters such as earthquakes, typhoons, floods and landslides. The City of Yokohama has developed and implemented a comprehensive system based on both the disaster prevention plans formulated by the City and technologies developed by private sector firms. Development and implementation of a comprehensive disaster mitigation and prevention system in emerging cities is urgently required. The system would need to be developed in collaboration with citizens and include disaster prediction and alert systems, evacuation systems during the disaster and information-sharing platforms for the affected.