Improving water supply operations through energy saving at waterworks facilities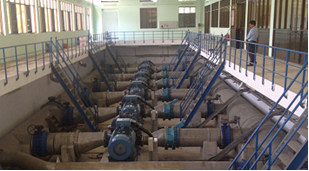 Yokohama Water Co., Ltd. (YWC) (City of Yokohama, Naka Ward)

1 Business
Introducing high-efficiency pumps to waterworks facilities
2 Country, region (city, etc.)
The Socialist Republic of Vietnam (Da Nang city and Ho Chi Minh city)
3 Contribution to SDGs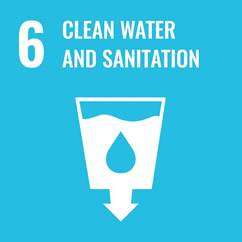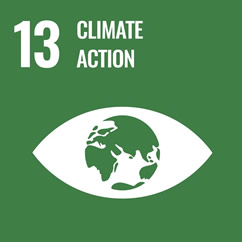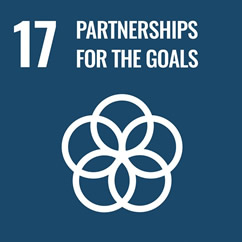 4 Project Results
(1)Energy saving at waterworks facilities in Da Nang city
Yokohama Water Co., Ltd. (YWC) participated in a project to streamline the intake and distribution pumps at the water treatment plant of Da Nang Water Supply Joint Stock Company (DAWACO).
In 2016, YWC and DAWACO created a global consortium and applied for a financing programme for Joint Crediting Mechanism (JCM) (*) model projects of the Ministry of the Environment. After it had been approved, the facility was completed in 2017.
This project mainly focused on the renewal of three intake pumps and six distribution pumps. It is expected that this will reduce greenhouse gas emissions by 738 tons per year. Additionally, regarding the facility renewal costs, by utilizing the financing programme via JCM, and by reducing the electricity costs by replacing the intake and distribution pumps with high-efficiency pumps, the investment cost was recouped in less than four years. In financing programme for JCM model projects, the monitoring of the reduction in CO2 emissions is required for a statutory useful life of facilities. In this project, the company introduced a system to remotely monitor the operational status of the pumps from Japan. Through this system, YWC can offer advice remotely if a problem occurs in the facility. Based on measurement data, the company can also offer advice based on a long-term perspective.
(*)Joint Crediting Mechanism (JCM)
Japan established and implements the JCM in order to appropriately evaluate Japanese contributions from Japan to GHG emission reductions or removals in a quantitative manner achieved through the diffusion of low carbon technologies, products, systems, services, and infrastructure as well as implementation of mitigation actions in developing countries, and to use them to achieve Japan's emission reduction target. (Source: Carbon Market Express, https://www.carbon-markets.go.jp/eng/index.html )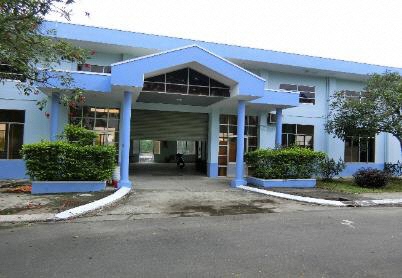 (2)Development of the business for other locations in Vietnam
Yokohama Water is developing the JCM model with DAWACO for other locations in Vietnam. The waterworks operation company in Ho Chi Minh city that participated in a completion ceremony with DAWACO showed their interest and established a JCM business with a financing programme. In this business, by introducing inverters into the intake pumps at the waterworks facilities that provide the water supply in Ho Chi Minh City , the project aims to suppress energy consumption and reduce greenhouse gas emissions.
References